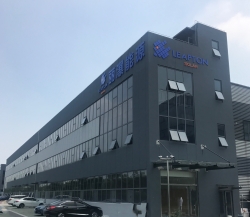 LEAPTON SOLAR (Changshu) Co., Ltd. is established in Changshu, Jiangsu in 2017, which is focusing on the production and sales of the solar modules. With the most advanced automated production line in the world, the module annual capacity is 600MW. The products are strictly manufactured according to the Japanese industry standard, and have been supplying Japanese market for a long time, which is one of the top ten Japanese module brands. With strong technical support, scientific production management and strict quality control, all the products reach the industry leading level and have been approved by TUV, PID, Chemitox, JET, SGS, CQC, GAMCORP and other international authorized certification.
The headquarter - Leapton Energy Co., Ltd. is founded in Kobe, Japan in 2012. It is not only focusing on R&D and sales of the solar power system, solar modules, mounting system and ground screw in Japan, but also focusing on the development, management and after-maintenance of the solar power station. We have built our own solar power stations all over Japan relying on our own resources.
With the continuous development and expansion of the business, in 2015, a branch was established in Tokyo, which is focusing on the sales of solar pv products.