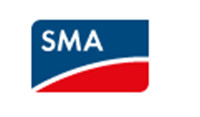 SMA Sunbelt Energy GmbH added a 2.3MWh storage solution with Sunny Central Storage battery inverters by SMA Solar Technology AG to the island's PV farm to intermediately store excess solar power for later use. The local electric utility company SEC assumes that use of diesel generators will not be required at all for up to ten hours on sunny days.
"It is always impressive when, as on Saba, all diesel generators can be switched off completely and suddenly the silence reigns at the power plant. In Diesel-off mode the system now saves about 300 litres of diesel every hour," said Jorge Vélez, Project Manager at SMA Sunbelt Energy GmbH. "A Medium Voltage Power Station equipped with one Sunny Central Storage 2200 battery inverter with grid-forming capability is responsible for ensuring the system frequency even without diesel generators. It stabilizes the grid and provides the reserve power from the batteries."
"It is a great milestone for Saba. From now on the entire energy supply of our island will come to a large extent from renewable sources," said Dexter Johnson, CEO of Saba Electric Company (SEC), which is responsible for the electricity supply of the whole island. "In the past few weeks, SMA Sunbelt Energy GmbH has successfully supplied and commissioned the Battery Energy Storage System connected to the Medium Voltage grid . We are very happy with the result and expect that Saba's inhabitants can be supplied with solar power exclusively for up to ten hours on sunny days. We calculate fuel savings by aprox 1 million liters per year."
The grid-forming properties of the battery inverters and the SMA Hybrid Controller make it possible to switch off the diesel generators automatically without jeopardizing the stability of the utility grid.