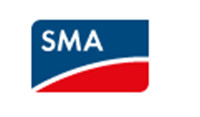 The Vietnamese solar industry is on the rise. The GELEX Ninh Thuan solar farm is new to the utility grid. Seven SMA Solar Technology AG Medium Voltage Power Stations are installed in the 50MW PV power plant.
"We are proud to use our decades of experience and our comprehensive portfolio of inverters, system solutions and innovative energy management systems to help cover Vietnam's growing demand for electricity," said Rakesh Khanna, Managing Director of SMA India & South East Asia. "Having already provided more than 500MW PV inverter power to Vietnam, and with other projects in the pipeline, SMA is one of the market leaders in Vietnam and is playing a major role in the expansion of the country's renewable electricity supply."
"The turnkey SMA container solution Medium Voltage Power Station 6000 (MVPS) with preconfigured, perfectly harmonized components made easy transportation, simple installation and smooth commissioning of PV farms possible," said Duong Pham Xuan, Project Manager of SCI E&C Joint Stock Company. "At the same time, power plant operator GELEX is benefiting from considerable system cost reductions and high energy yields."
"This project is a milestone for us," said Thang Le Van, Director of Gelex Ninh Thuan Energy One Member Limited Company, a subsidiary of Gelex Energy One Member Limited Company, which is owned by Vietnam Electrical Equipment Joint Stock Corporation. "The GELEX solar farm is part of our commitment in the field of renewable energy and we are extremely satisfied with our decision to go with SMA. This constitutes a big step toward our goal of getting the most out of renewable resources."