QC Solar is is focusing on the research and development of electrical connection and control technology products for new energy industries such as solar photovoltaic, energy storage, and electric vehicles, with three manufacturing bases in China and Vietnam. Recently, the company has innovatively introduced a photovoltaic junction box and connector suite specifically for water surface and high humidity zone.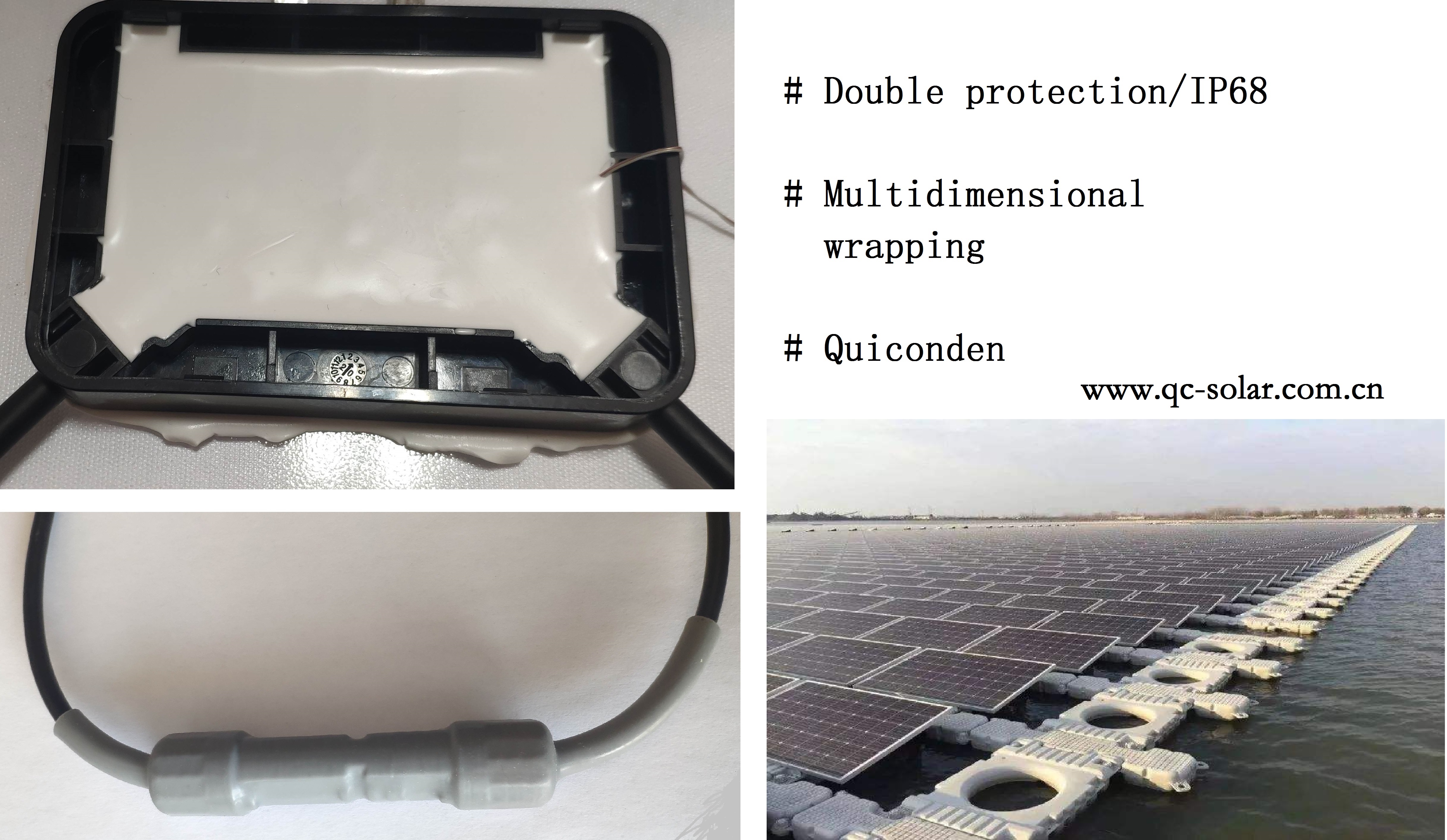 This product adopts the "double-layer insurance"design concept aimed at the characteristics of water surface and high humidity polluted areas. It is adopted the "Double-layer insulation wall and circuit three-dimensional encapsulation sealing technology" inside of the photovoltaic junction box body, so that the internal circuit module and the box body shell can be completely isolated twice at the physically level. And increased insulation creepage distance to achieve the highest grade of insulation protection. On the connector side, considering that the connectors are often not installed properly during the site installation process, and there are usually a lot of water, dust, even sand in the male and female plugs when the installation is not standardized, unreliable strapping after installation, and the plug still run with electricity when falls into the water or soil, it will bring huge risk to the safe of the system and personnel. The R&D team in QC Solar provides solutions aimed to these problems, innovative research and development a field-installed room temperature condensation deformation sealing material and technology - named "Quiconden".
This suite is used when the photovoltaic connector is installed on site, it can quickly shrink in a few minutes and tightly cover the entire plug, so that the plug which is already waterproof has additional secondary safety protection. Under extreme conditions, even if the photovoltaic plug is accidentally charged and falls into the water, it can maintain the system's safe insulation and reliable power generation. QC solar has applied for patent protection, and this product suite provides better security protection for near-water photovoltaic power generation systems.