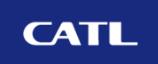 East Group and Contemporary Amperex Technology Ltd. (CATL) signed the "New Energy East Co., Ltd. Joint Venture Contract" together, reaching a cooperation agreement on the establishment of a joint venture company in Gaoyou Economic Development Zone, Yangzhou, Jiangsu Province to jointly produce, manufacture and sell products related to energy storage PACK.
On April 20th, East Group announced that it had completed the establishment of the above-mentioned holding subsidiary and gone through the industrial and commercial registration procedures. The name of the joint venture company is "New Energy East (Yangzhou) Technology Co., Ltd." Its business scope includes: technical services, technology development, technology consulting, technology exchange, technology transfer, technology promotion; Battery manufacturing; Battery sales; Manufacture of transformers, rectifiers and inductors; Sales of intelligent power transmission and distribution and control equipment; Software development; Intelligent control system integration; Research and development of high efficiency and energy saving technology in electric power industry; Research and development of new energy technologies.
CATL focuses on the research, development, production and sales of new energy vehicle power battery systems and energy storage systems, has the R & D and manufacturing capabilities of the entire industrial chain of materials, batteries, battery systems, battery recycling and secondary utilization, and is committed to providing first-class solutions for global new energy applications.
East Group is dedicated to the power electronics industry for more than 30 years. Based on core technology of power and electronics, EAST is committed to becoming an energy efficiency management expert, and has implemented the strategic deployment of "New Infrastructure Construction" to provide global customers with 5G power supply systems, 5G edge computing, data centers (quantum communication, cloud computing, big data), battery charging and replacing systems (charging piles, battery-swapping cabinets), integrated systems for PV & energy storage & charging, microgrid systems, rail transit intelligent power supply system, special power supply and other comprehensive solutions.
As a supporting industry and a key driver of energy structure adjustment, the energy storage industry has broad application prospects in different fields such as traditional power generation, transmission and distribution, power demand side, auxiliary services, and new energy access.
EAST has been accumulating energy storage application experience and promoting technological innovation for many years. Based on the mastered key core technologies of micro power grid, EAST has developed a full range of energy storage converter products, bidirectional DC converter products, energy management systems for energy storage power stations and other core key products, and enabled to provide targeted system solutions according to the characteristics of different side users such as power generation side, power grid side, and user side.
The strong alliance with the CATL is closely related to the strategic deployment of 5G power supply, edge computing, data center, energy storage business and other businesses of East Group. According to the bidding requirements of the existing customers of EAST, there are higher requirements for lithium battery suppliers' battery cell development capacity and battery PACK manufacturing capacity. Together with CATL, EAST formally entered the battery business field, and made full use of CATL's tremendous advantages in battery cell development and PACK manufacturing capacity, as well as its business advantages in lithium battery application, energy storage business and 5G power supply. The strong alliance can generate strong industrial synergies and promote win-win and multi-win.
The establishment of New Energy East (Yangzhou) Technology Co., Ltd. integrates the advantages of the two listed leading enterprises to jointly develop the energy storage field, and is committed to bringing customers more mature and complete, cost-effective energy storage system solutions.