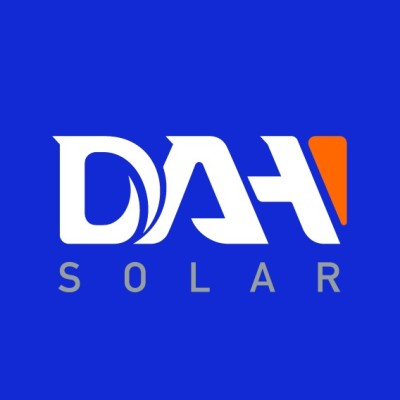 The "Data Creates the Future • Global Quality and Efficiency: Efficient Technology Outdoor Demonstration Seminar" hosted by TÜV North Germany was grandly held in Yiwu, Zhejiang. DAH Solar's innovative patented product Full Screen PV Module, won the "TÜV North German Outdoor Demonstration Quality and Effect Award".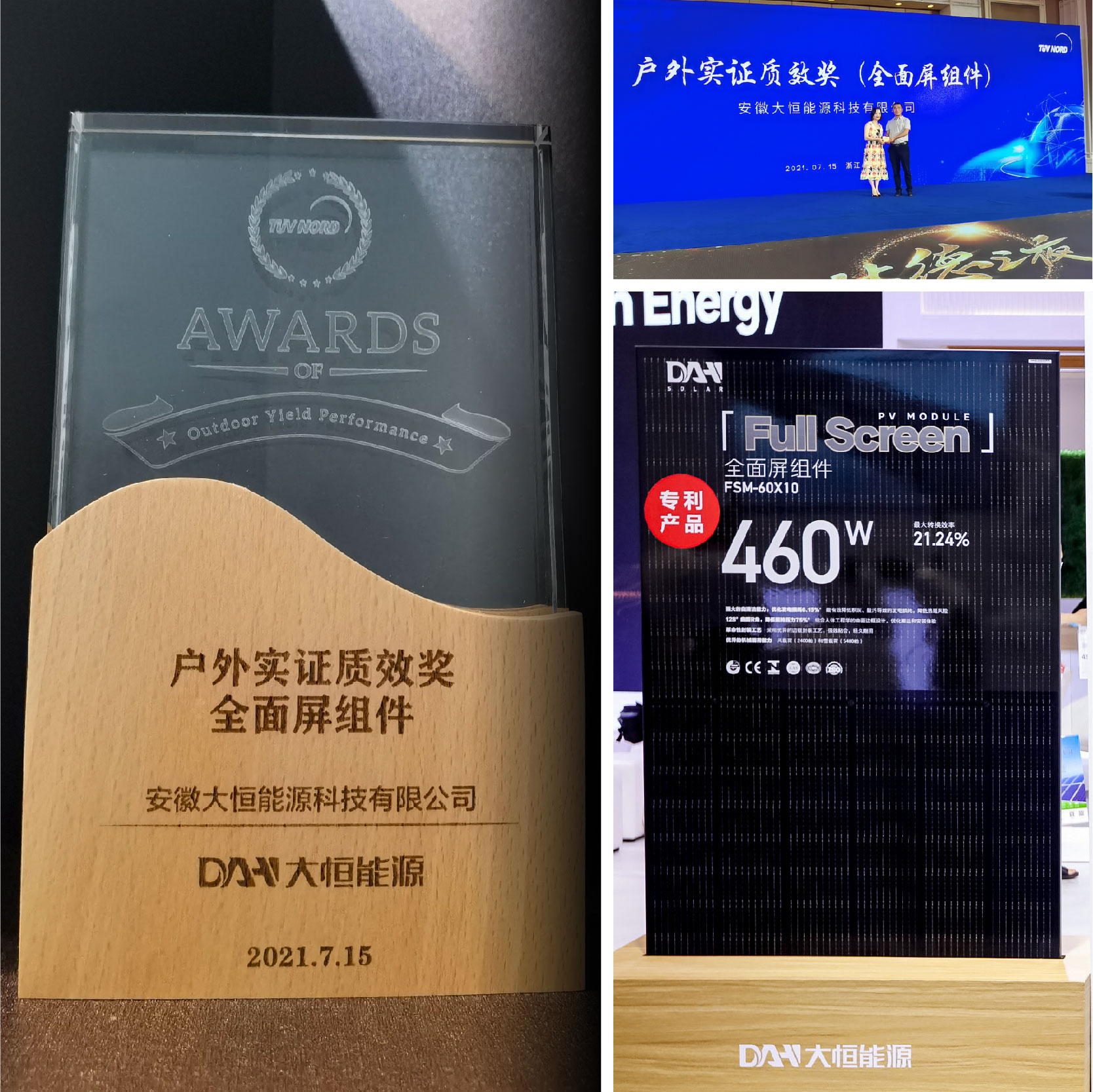 According to the reliability test (IEC 61215/IEC 61730) of the TÜV laboratory, such as humidity and heat, mechanical load, and outdoor empirical tests for the climatic characteristics of different regions, and under different installation angles, the Full Screen PV Module is of the same version and power as others The power generation comparison test data of the Normal framed module on side A shows that the Full Screen PV Module not only has excellent waterproof (IP68) and mechanical load performance (5400Pa on the front, 2400Pa on the back), and due to its good drainage and sewage performance, it effectively reduces The power generation loss caused by the accumulation of dust and dirt in the module reduces the risk of hot spots. Compared with the Normal A-side framed PV Module, the power generation increase by more than 6.15%。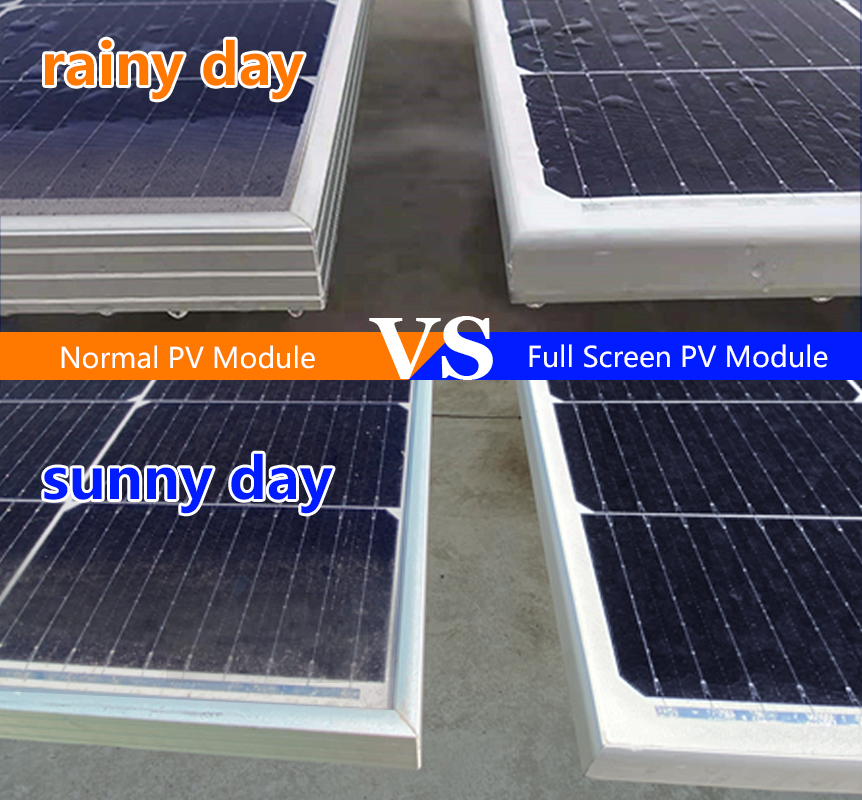 In the case of a small installation angle (such as 5°), the Full Screen PV Module can still maintain good rain (snow) water drainage and no dust residue. Compared with the Normal A-side framed module, the power generation advantage is more obvious. The double verification of laboratory tests and outdoor empirical tests once again proved the functional characteristics and high reliability of the Full Screen PV Module. In addition, it is worth mentioning that the Full Screen PV Module is also equipped with a 128°curved R-angle side frame, which makes the overall module not only more beautiful, but also greatly optimizes the experience of the module in the process of handling and installation, from the appearance In terms of touch and touch, it can be called a super-sized Full-Screen mobile phone.
Innovation leads development, craftsmanship creates the future! The Full Screen PV Module interprets DAH Solar's always-persistent "innovation" and "ingenuity" product research and development concepts, as well as the corporate vision of continuously creating value for customers, and this concept and vision will also help DAH Solar to gradually become an industry segment. A benchmark in the field.