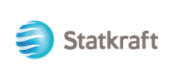 March 15, 2013 - Business is thriving at Solarcentury as it continues construction of 70MWp of solar PV installations across the UK.
Its in-house team has developed 38MWp of this over the past 6 months. The latest site to obtain planning consent is the Stratton Hall Solar Park - an 11.6MWp site near Felixstowe, Suffolk.
The majority of the installations are ground mounted PV parks, all of which are due for completion by the end of March 2013.
This new wave of sites marks the start of Solarcentury as a Developer as well as a pure EPC contractor. To date, the company has built 12 utility-scale solar parks and is still keen to maintain operating as a contractor.
"After the 70MWp is completed, we aim to keep up the pace with an additional 100MWp this year" says Frans van den Heuvel, CEO, Solarcentury. "We are always interested in offers of developed sites and to hear from potential investors."