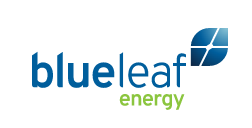 23 May 2013 – Grid parity has reached Australia. In the state of Queensland, Conergy has recently commissioned a solar plant that operates without any feed-in tariff. After the numerous self-consumption plants in Spain on the roofs of an organic restaurant, several commercial enterprises and private households, which are cost-effective without any subsidies, the PV solution and service provider is now illustrating that such projects are also possible in the sun-kissed country of Australia. There, the solar experts have just connected a 100 kilowatt rooftop plant to the grid, being installed at the newly constructed retirement nursing home "Casa d'Amore" in South Brisbane.
Solar power is paying off: 100% self-consumption and 33% autonomy
The "Casa d'Amore" actually consumes the entire solar electricity produced itself. The around 400 Conergy PowerPlus modules on the 640 square metre roof surface are producing 146 megawatt hours of clean solar power for the seniors each year – roughly a third of the entire electricity the home requires. The load profile of the home is perfect for solar power, because demand peaks are between 10 a.m. and 1 p.m. and between 4 p.m. and 6 p.m. In addition, the high insolation values of around 1,400 kilowatt hours per square metre per year ensure that solar power is competitive in the state of Queensland.
Due to the prevailing conditions, the levelized cost of electricity (LCOE) of the solar plant (calculated for a period of 25 years) is just under 13 Australian cents per kilowatt hour (equivalent to around 10 euro cents), while the cost that the home has to pay for electricity from the grid is around 15 Australian cents per kilowatt hour already today and not including any net charges. Since the system itself, the installation costs as well as maintenance expenses are all included in the LCOE calculation, the solar energy price does not change while experts expect grid energy prices to rise considerably in the next few years. In total, the operator will be saving some 16,000 Australian dollars on his electricity bills each year.
In Australia, solar power has become competitive, opening up new market potentials
"In many cases solar electricity is already competitive, not just in Europe but also in the Asia Pacific Region, particularly when there is a high and relatively steady demand for electricity during the day," said David McCallum, Managing Director of Conergy Australia. "In Australia, solar also represents a cost-effective and environmentally friendly alternative in remote areas, some of which have to rely on diesel generators for their power. But our project at the retirement home shows that there is also enormous potential for solar power in the cities, because by running their own plants, companies as well as end customers reduce their exposure to rising electricity prices, saving hard cash every single day."
Experts are forecasting annual growth of around 20% up to 2015
The Australian solar market has grown rapidly over the last few years. After the country had reached its climate targets early, some states reduced their feed-in-tariffs and subsidies for solar drastically or even stopped them altogether, which actually resulted in a slowdown in growth end of 2012 and installation volume forecasts for 2013 of approximately 750 megawatts which would be 25% below the installed capacity of 2012.
Recently, the Australian government committed to maintaining its Renewable Energy Target (RET) of 41,000 gigawatt hours of renewable energy to be added to the country's electricity grids by 2020. This target is split into two parts – the Large-scale Renewable Energy Target (LRET) and the Small-scale Renewable Energy Scheme (SRES). Both create incentives for investments in renewable energy sources through "green certificates", aiming to increase the contribution of renewable energy to the nation's energy mix. Electricity retailers, utilities or energy-intensive companies are required to purchase and surrender a certain amount of these "green certificates" each year which are currently traded at around 24 Australian dollars. The solar power plant on the "Casa d'Amore" falls under the SRES scheme and receives one Small-scale Technology Certificate per megawatt hour produced each year over the course of up to 15 years as determined in the scheme.
The excellent climatic conditions and the achievement of grid parity supported by these incentive schemes to promote the energy transition to renewable sources in the country are now opening up new opportunities for the Australian market. Experts expect a relatively consistent annual growth of around 20% between now and 2015. Thanks to solar power becoming competitive, the Australian market will move away from being a purely investment driven market and become part of the genuine energy market, where the main criteria are electricity availability and the price per kilowatt hour. Bearing these criteria in mind, plants no longer need to be as large as possible but instead tailored precisely to the customers and their load profile in order to optimise production and consumption behaviour. With its global "Start it!" campaign, Conergy has developed customized system solutions and new business models for these new requirements of the solar market of the future.