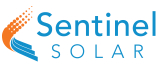 August 12, 2013 - Enphase Energy today announced a 2.3MW (2MW AC) solar project at Vine Fresh Produce, Ltd., in Ontario, Canada, utilizing the Enphase System. The three-phase commercial system is a large rooftop solar PV array as part of the province's Feed-in-Tariff program. Sentinel Solar of Vaughan, ON, managed the installation of over 9,000 Enphase M215 Microinverters (made in Ontario) and Jinko solar modules mounted to Vine Fresh Produce's existing greenhouse building.
"From a small 2KW micro-FIT system to Ontario's largest commercial array on the FIT program, Enphase has proven to be the ideal solution for our customers in Canada," said Jeff Loebbaka, SVP of Worldwide Sales and Field Operations. "We are proud to work with Sentinel Solar, our oldest partner in Canada, to help make solar history for Ontario and for Enphase. This milestone project is Enphase's largest announced to date."
The solar array at Vine Fresh Produce replaces part of the roof structure of a large greenhouse facility, leaving the underside of each solar module exposed underneath. This gives Sentinel and its customer easy access to each module and microinverter without having to navigate on top of a roof, allowing for simplified maintenance of the system.
"We have been fortunate to represent Enphase from the start in the Canadian market," said Adam Webb, president of Sentinel Solar. "By designing the system around Enphase we were able to complete the project on time and on budget. This installation is the result of a year's hard work by our team and partners and is one of many Sentinel-designed commercial installations."