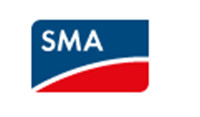 August 5, 2014 - The Linde 40MW project with technology from SMA has now been completed. At the end of July, SMA also commissioned a factory for Sunny Central inverters in Cape Town, South Africa. With this, the company meets the local content requirements under South Africa's Renewable Energy Independent Power Producer Procurement Programme (REIPPP).
"With an ambitious expansion target for photovoltaics and high solar irraditation, South Africa is a strategically important market for SMA. By beginning our local inverter production in time for the fourth round of the REIPPP Programme, we have once again strengthened our position as the preferred partner for project developers, EPCs and financing banks in this attractive emerging market," said Thorsten Ronge, General Manager of SMA Sub-Sahara Production Pty Ltd. The flexible production facility for central inverters can be adapted quickly to changes in demand. In addition to a production line and storage facilities, the factory has a test center for central inverters.
For the Linde PV power plant in the Northern Cape province, SMA supplied 43 Sunny Central 850CP inverters, 258 locally produced Sunny String-Monitors for monitoring and 22 Transformer Compact Stations for connection to the medium-voltage grid. In the future, it will provide clean energy for 20,000 households. The Dreunberg PV power plant in the South African province of Eastern Cape is also near completion. Both projects were won by the Norwegian Integrated Independent Power Producer Scatec Solar in the second round of the South African REIPPP Programme and are being implemented with inverters from SMA. Additionally, SMA developed individually tailored communication solutions for each of the Kalkbult, Linde and Dreunberg PV power plants and will also take on the service and maintenance of all three PV power plants.