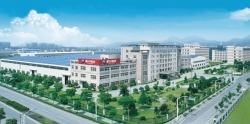 Hoymiles is a world leading microinverter company specializing in MLPE (Module Level Power Electronics) solutions for global solar investors & end users.
As one of the fastest growing inverter brands globally, Hoymiles provides a safer and smarter module-level MPPT and monitoring microinverter in over 50 countries including the U.S., Europe, Australia, Latin America, India, Japan, Korea, South East Asia, the Middle East and South Africa.
Hoymiles was founded in 2008 by 3 post-doctors operating as a R&D team in China's National Power Electronics Laboratory, based at Zhejiang University, one of the top 3 universities in China and one of the top 60 in the world.
In 2015, Hoymiles microinverter achieved the world's highest CEC peak efficiency - 96.7% in California, the U.S., which ranked it as the most efficient microinverter when compared with other well-known brands. An interview-based article in 2017 by PV-Tech, the leading professional solar media organization, entitled "Invisible Champion" of microinverters in Chinese PV market, now supplying over 50% of the world's solar installations with 53GW in 2017.
Today, 10,000+ commercial & residential rooftop installations (the biggest one 3.6MW) are built annually with different types of Hoymiles microinverters: single panel unit(MI-250/300), 2 in 1 unit(MI-500/600/700) & 4 in 1 unit(MI-1000/1200).
Thanks to the constant efforts of Hoymiles 600+ staff, together with distribution and service partners all over the world, the company has established local logistics & service networks in over 20 countries, including Germany, Netherlands, Poland, Estonia, Brazil, Mexico, South Africa, the U.S., Canada, Korea & India. Localization is the key to the company's ongoing success- the combination of local warehouses, local training and local service centers keeps Hoymiles together with its local customers 24/7, 365 days a year.