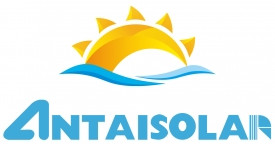 Xiamen Antai New Energy Tech. Co., Ltd.
30F, W Square,1801 Huandao East Road, Siming District, Xiamen, Fujian
모회사:
Fujian Zhangzhou Antai Aluminum Co., Ltd.
이 업체에 메시지를 보냄
Antaisolar is one of the largest photovoltaic mounting system providers in China. Established in 2006, Antaisolar has accumulative mounts shipment over 3GW.

Antaisolar designs, manufactures and distributes a range of mounting systems, which satisfies the needs of residential, commercial and utility scale customers. Antaisolar's products and solutions are marketed and distributed through a worldwide network of strategic partners and distributors.

The name Antai is translation of security and stability in Chinese. In photovoltaic installations which last over decades, in locations where wind and weather posing challenge, solid reliability is essential.