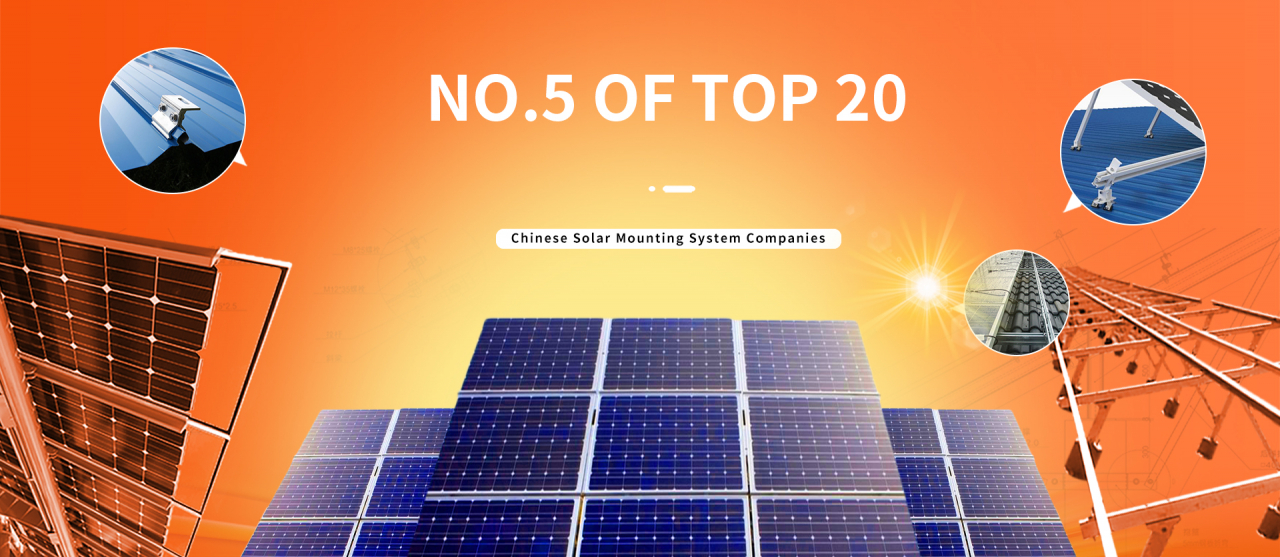 PV Carport Mounting System


Brief Introduction:

Photovoltaic carport is a new type of power generation method, and it is also a development trend in the future. It is mainly composed of a bracket system, a battery component array, a lighting and control inverter system, a charging device system, and a lightning protection and grounding system.
The bracket system mainly includes support columns, inclined beams fixed between the support columns, purlins connected to the inclined beams to support the solar cell module array, and fasteners for fixing the battery module array.
Generally, a steel structure bracket is used, which is simple, generous, stylish and beautiful, and is a clean and environmentally friendly new energy source, which effectively relieves social environmental and energy pressure.
Solar carports and canopies can be looked at as really, really tall ground-mounts. They are very common in commercial settings, especially at schools and business campuses. Reinforced concrete foundations hold large steel beams that support solar panels overhead.
Carports can be designed to cover one row of parking spots, span over two rows or be as large as a project needs. Many carports can be equipped with electric vehicle charging stations for an extra bonus to cars sheltering underneath.
We offer different design options for your option. They are suitable for both framed and thin film modules in any size.
Most of the photovoltaic carports are modular in design, which can be used alone or in multiple combinations for easy expansion, ranging from a few parking spaces to hundreds of parking spaces, which is relatively flexible. If ordinary photovoltaic modules are used, the overall cost is lower. If the installed capacity is large, the rate of return is high and the investment recovery period is short.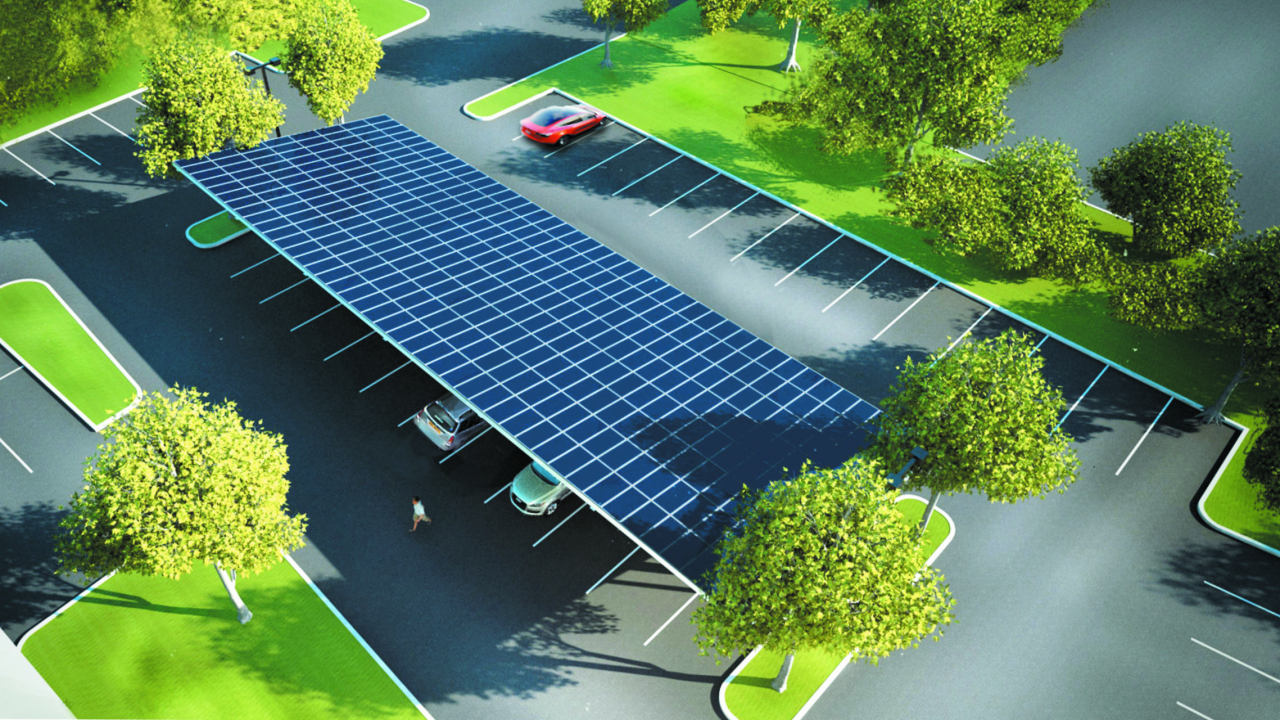 Features:
1. Beautiful appearance.
Photovoltaic panels replace the membrane structure steel roof of the traditional carport. The blue photovoltaic panels shine in the sun, adding a beautiful scenery.
2. Strong practicality.
Not only can it prevent the car from being exposed to the sun and rain, but it can also provide a steady stream of green power for charging new energy vehicles and enterprises.
3. Energy saving and environmental protection.
Using solar energy to generate electricity, no emissions, no noise, no pollution, is a green and environmentally friendly clean energy.
4. Long-term benefits.
The photovoltaic carport system continues to generate electricity for 25 years. After the cost is recovered, you can enjoy the pure income brought by the photovoltaic carport.
Advantages:
1. Easy Installation
The pre-assembled design of the highest level in factory simplifies construction site work to the largest degree and therefore installation is simple and quick. It can effectively improve construction efficiency, shorten construction period and reduce construction costs.
2. Flexible and Stable
With the adjustable design, maximally absorbs the size error caused by the construction, and guarantees the stability and beauty of the solar mounting structure.
3. Extraordinarily Environment-friendly Performance
All materials can be 100% recycled, and no waste is generated, which fully embodies the concept of energy saving and environmental protection of the solar photovoltaic power generating system.
4. Superb Quality
All raw materials of components are made of aluminum (anodized 6005-T5) and stainless steel (SUS304), which reach the maximum degree of product's weather resistance and the stability of the structure.
5. Professional customized design
Products were designed by the experienced designers which have the systematic design, stable structure, mature technology, can reduce the difficulty of the installation on the most conditions.
6. Safety
The racking systems can stand up to the extreme weather condition. The main support components have also been tested to guarantee its structure and load-carrying capacity.
7. Great Compatibility
The Tianfon mounting system compatible with most of the major framed and frameless PV modules on the market.
Specifications:
| | |
| --- | --- |
| Item | Parameter |
| Application | Private, Government and Enterprise's Parking Lot |
| Panel array | Landscape |
| Material | Q235B,Q345B,Component Aluminum Alloy & Stainless Steel etc, Customized upon requirement. / Q235 hot dip galvanizing Coating over 65um |
| Surface Treatment | Hot-Dipped Galvanization or Anodizing |
| Color | Natural or Customized |
| Fastener | Stainless steel SS304 |
| Wind Load | 30m/s~60m/s |
| Snow Load | 0.5KN/m²-1.5KN/m² |
| Rows | 4/5/6 |
| Span(E-W) | 5000mm |
| Standard ground clearance | 2500mm |
| Lowest height | 2.5m |
| Width of space | 2.5~3m |
| Length of space | 6m |
| Installation Angle | 5-30° (5deg-30deg) |
| Warranty | 10 years |
| Duration | More than 25 years |
| Support system | columns, inclined beams, purlins |
Projects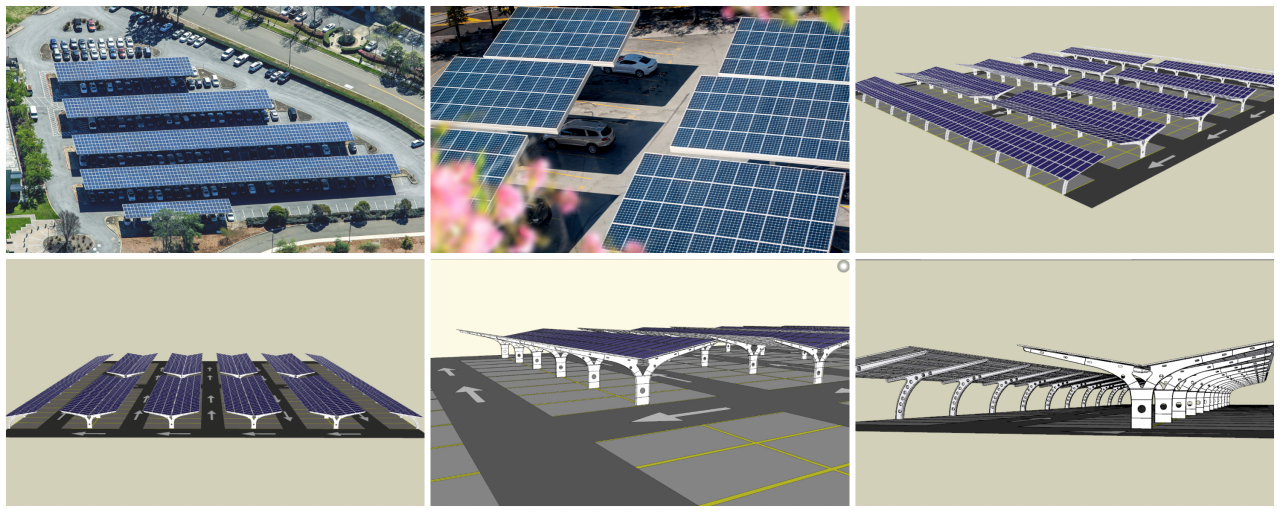 Tianfon New Energy




Exhibition




Quality Control



Certification