제조 업체에 대한 서비스

Renewable Energy India 2020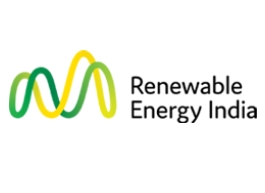 Renewable Energy India 2020
| | |
| --- | --- |
| | Greater Noida, 인도 |
소개
The forthcoming 14th epic edition of REI Expo being held during 10-12 December 2020, is estimated to attract over 800+ Exhibitors, 40,000+ trade visitors and multiple Country Pavilions from across the globe.
Informa Markets in India (Formerly UBM India) successfully concluded the 13th edition of Renewable Energy India (REI) Expo from 18-20 September 2019 at the India Expo Center, Greater Noida.
The Show was a perfect Industry showcase wherein esteemed policy-makers, decision-makers, influencers, technical experts and professionals from across the globe congregated to discuss current challenges, reforms, technological advancements and to develop a roadmap for seamless growth of the sector.
범위
1. Solar Energy

● Manufacturers of cell and module encapsulation, crystal growth equipments, diffusion furnaces, laminators, mounting systems, concentrators, trackers and collectors
● Wire saws and consumables
● Silicon feedstock, ingot and wafer manufacturing
● Inverters,charge controllers, batteries and module connectors
● Photovoltaic (PV) modules, hybrid systems, materials and equipments
● Screen-printing and metallization equipments
● Solar cells manufacturers
● Solar drying and desalination systems
● Solar water heating/cooling systems and solar pumps
● Testing, monitoring systems, project consultants, suppliers of building integrated
● Photovoltaic (BIPV) and solar thermal engineering
● Suppliers of raw materials
● System integrators, assemblers and distributors
● Glass, substrates, coatings, resins, encapsulation materials, films, gasses
● Software solutions and providers of irradiation data
● Turnkey solution providers
● Solar farm developers and owners
● Annual maintenance contractors
● Emission monitoring systems
● Electrical test and measuring systems
● Solar street and billboard lighting systems

2. Wind Energy
3. Bio Energy
4. Energy Efficiency
Visitors Profile
● Academia
● Advocacy Groups
● Architects
● Associations and Industry leaders
● Building Owners
● Clean-Tech specialists
● Code Officials
● Consultants
● Construction & Rigging Companies
● Component Manufacturers
● Contractors
● Corporates
● End users
● Engineers
● Environmental Groups
● Entrepreneurs
● Equipment Manufacturers
● Venture Capitalists
● Financial institutions etc.
● Governments and High level decision makers
● Green Power Providers
● Insurance Firms
● International organizations
● Law Firms
● Media
● Municipalities
● Nonprofit Organizations
● Non-Governmental
● Organizations
● Policy level thinkers
● Planners
● Project Developers
● PSUs
● R & D institutions
● Technology developers
● Trade associations
● Utility providers
Why Exhibit
◆ Get the chance to shake hands with industry experts and influential decision makers
◆ Showcase your products, brand and activities in an exciting setting focused on the latest innovations and market trends
◆ Make new contacts whilst updating and developing existing relationships face to face with your clients and partners
◆ Exploit a great marketing tool and our promotional solutions to create interest and business opportunities before, during and after the event
◆ By participating as an exhibitor you will have the opportunity to address an audience of industry professionals and scientists, dealing directly with individuals which can help elevate your organization to new heights and make an impact on future markets in these complex economical times.