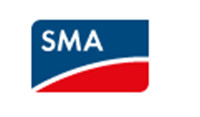 SMA has entered into a contract with Canadian independent power producer Northland Power Inc. (Northland), to equip the company with SMA Medium-Voltage Power Platforms for multiple solar projects in Ontario, Canada, totaling up to 130MW.

Northland is committed to executing its large solar energy portfolio under the Feed-in Tariff (FIT) program, which is part of the Green Energy Act in Ontario. With completion expected in mid-2014, Northland's solar portfolio will consist of 13 solar farms, each with a capacity of 10MW. SMA began working with Northland Power on this project more than two years ago.

"SMA is pleased to have been selected by Northland Power on such an important endeavor and notable portfolio of projects," said Jurgen Krehnke, president of SMA Canada. "Northland Power is one of Canada's leading independent power producers and has shown great commitment to increasing solar energy production. We are confident that SMA's MV Power Platforms will provide the optimum quality, performance and compliance with Ontario domestic content that Northland requires to successfully implement a project of this scale."

The MV Power Platform is SMA's utility-scale direct medium-voltage connection solution using award-winning Sunny Central technology. Notably for this project, the MV Power Platform will employ cUL listed 1000 V Sunny Central inverters that can operate in temperatures as low as -40 C. The platform consists of two 1000 V cUL listed Sunny Central inverters, an environmentally-friendly transformer, DC/AC disconnect cabinets and a control and supply panel.

"We chose SMA because of its reputation for quality products and experience executing projects of this magnitude," said John Brace, President and CEO of Northland. "SMA shares our dedication to renewable energy, and we know that we can trust its solutions. We look forward to working with SMA to advance Ontario's solar future."

SMA's MV Power Platforms are recognized for their diverse service options, easy plug-and-play installation scheme and rapid field deployment. SMA ships the product directly to job sites for setup.