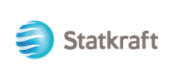 Enrique de Ramon, Managing Director of Solarcentury Latin America, explains that:

"In 2016, Energía Cerro El Morado S.A. selected Solarcentury to design and build the 'Doña Carmen' solar project. It's in La Ligua, in the Valparaiso region of central Chile.

This 40MW system includes over 120,000 solar modules, installed in just under six months. It will produce enough energy to power the equivalent of approximately 21,600 homes.

In total, Solarcentury has been working on this project for 18 months, including a team of around 20 people from the company, plus local construction companies and suppliers. This 18 month timeframe included an extensive pre-construction development period to get the design, procurement, environmental and regulatory requirements exactly right.

We started construction in November 2016 and we're delighted to have delivered the project on time, with grid connection meeting the target date of May 2017. Wherever possible, we used local materials in constructing the site. All project milestones agreed with the owner have been met along the way, often to very tight deadlines.

With larger Solarcentury projects now under development and with Chile and other Latin American countries accelerating their solar programmes, that accolade won't last long, again emphasising the increasing importance of Chile to the international solar market."