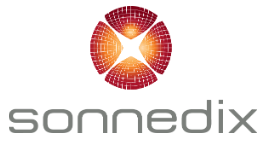 Sonnedix has completed the acquisition of an 8.6MW solar PV plant, currently in the ready-to-build stage, from Grupo Tec Servicios Avanzados S.A. and Luminous Energy LTD.
Sonnedix Santa Lucía consists of one ground-mounted solar photovoltaic plant located in Ovalle, IV region of Chile. The project is in a well-advanced stage of development and construction works are expected to commence in May 2022.
"This transaction demonstrates our strong commitment to pushing the energy transition forward, helping Chile meet its renewable power goals" said Axel Thiemann, CEO of Sonnedix. "We are very proud of the tremendous growth we are experiencing in the country, and look forward to continue developing, building, and operating high-performing solar PV plants and expanding the use of solar."
The solar IPP, which has been present in Chile since 2015, currently operates 13 solar PV plants totalling almost 300MW, and has over 170MW under construction and more than 950MW under various stages of development. Sonnedix is actively seeking further opportunities to grow its Chilean platform, through the acquisition of operational and development projects in the country.
On this transaction, Sonnedix was advised by Morales y Besa. Sellers were advised by Arteaga Gorziglia.