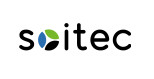 Soitec (Euronext) has completed delivery on a total of 5 megawatts (MW) of its Concentrix™ concentrating photovoltaic (CPV) systems to seven solar power plants throughout Italy. This latest sales news follows Soitec's announcement in June that it had completed construction of a solar facility in the Catania province in Sicily. These system deliveries to multiple customers expand Soitec's solar system installations to more than 10MW worldwide.

"Our proven CPV technology provides the highest power-generating efficiency, making it a perfect match for Italy's solar initiatives," said José Beriot, vice president Solar Projects Development of Soitec's Solar Energy division. "With Soitec's high-quality modules being very well received in Italy and with our office in Rome providing direct customer support and developing new business opportunities, we are building momentum in the growing Italian market for renewable-energy solutions."

"We are committed to have a competitive offering in Italy and we are currently looking into integrating more and more local content," Bériot added. "Soitec's industrial manufacturing capacity and supply chain in Europe, with its fully automated solar-module factory in Freiburg, Germany, has proven to be a reliable and flexible infrastructure to ensure competitiveness and security of supply in Europe."