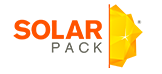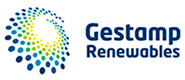 Conduit Capital Partners LLC today announced that they have invested in the Tacna and Panamericana solar projects in southern Peru, and that the Tacna project has entered into operation. Construction continues on the Panamericana project. Together the projects total 40MW. Solarpack and Gestamp Solar, who will develop the plant, remain as partners.

Michelle Haigh, Vice President at Conduit, stated: "We are pleased to continue to build on our long history of successful investment in Peru with the acquisition of these exciting renewable power projects. We are committing capital, development and operating expertise to complete the projects and position the assets as they begin operations."

Eleonora Silva, Director of CAF for Peru, stated: "As one of the largest photovoltaic plants connected to a public Latin American power grid, this is an emblematic project for our Institution. This investment is also representative of CAF's ongoing strategy to promote the use of renewable energy and demonstrates our commitment with the sustainable development of Latin America."

Conduit and CAF together acquired 81% of the projects, which have a total project cost of approximately $210 million. The projects utilize proven solar photovoltaic technology and will sell energy through 20-year power purchase agreements in U.S. dollars to the Peruvian system, with the energy ultimately being sold on Peru's national grid. This is the first solar investment made by Conduit Capital Partners and the project is expected to be the first portfolio investment in Latin Power IV.