Business model


1. Energy Management System (EMS)
SINOSOAR Hybrid EMS Main Controller communicates via So-Controller, Be-Controller, Ge-Controller, and Wi-Controller to connect with distributed sources, to achieve the control of hybrid plant, provide grid friendly power injection, as well as stable, safe, and reliable power.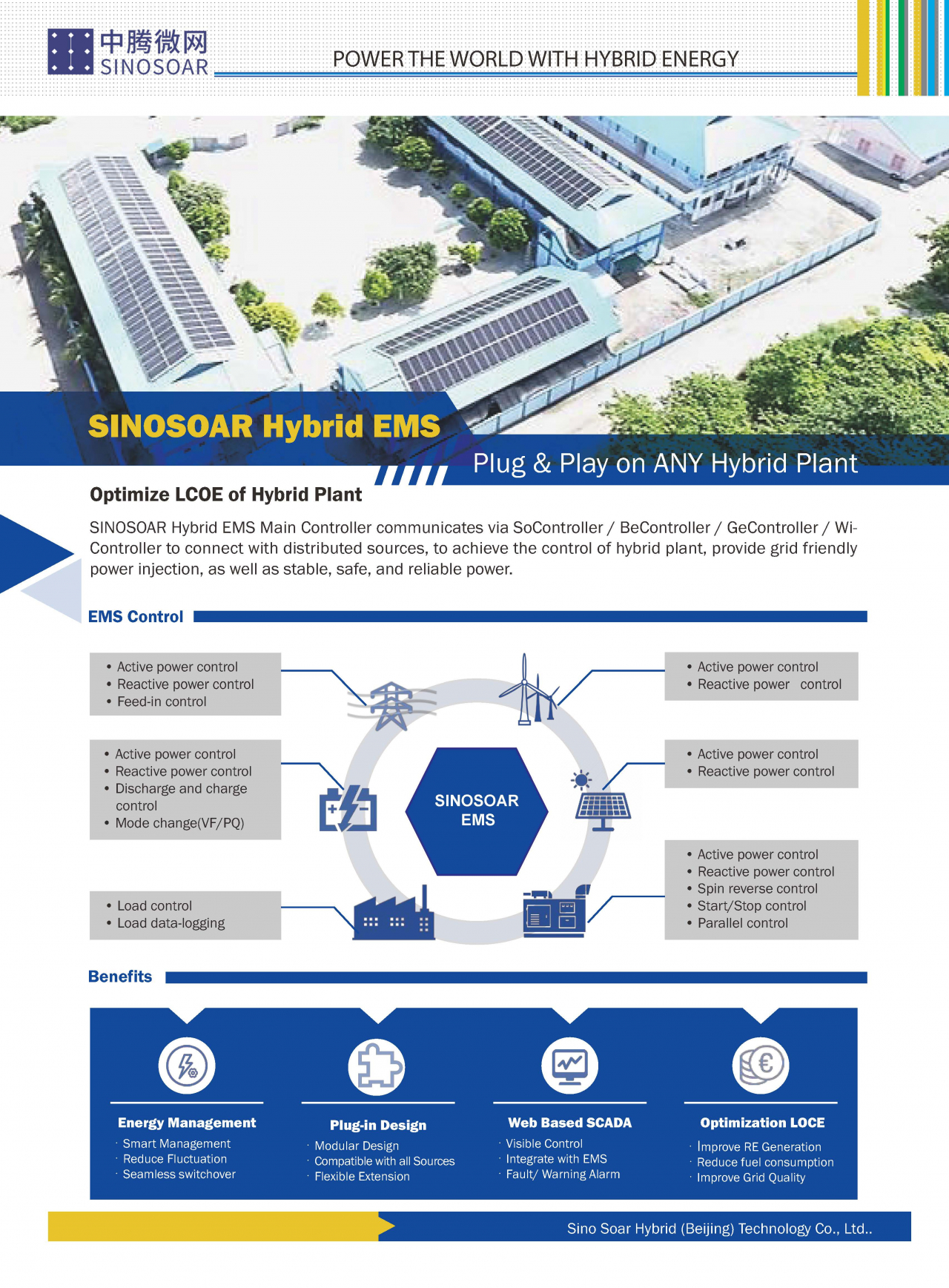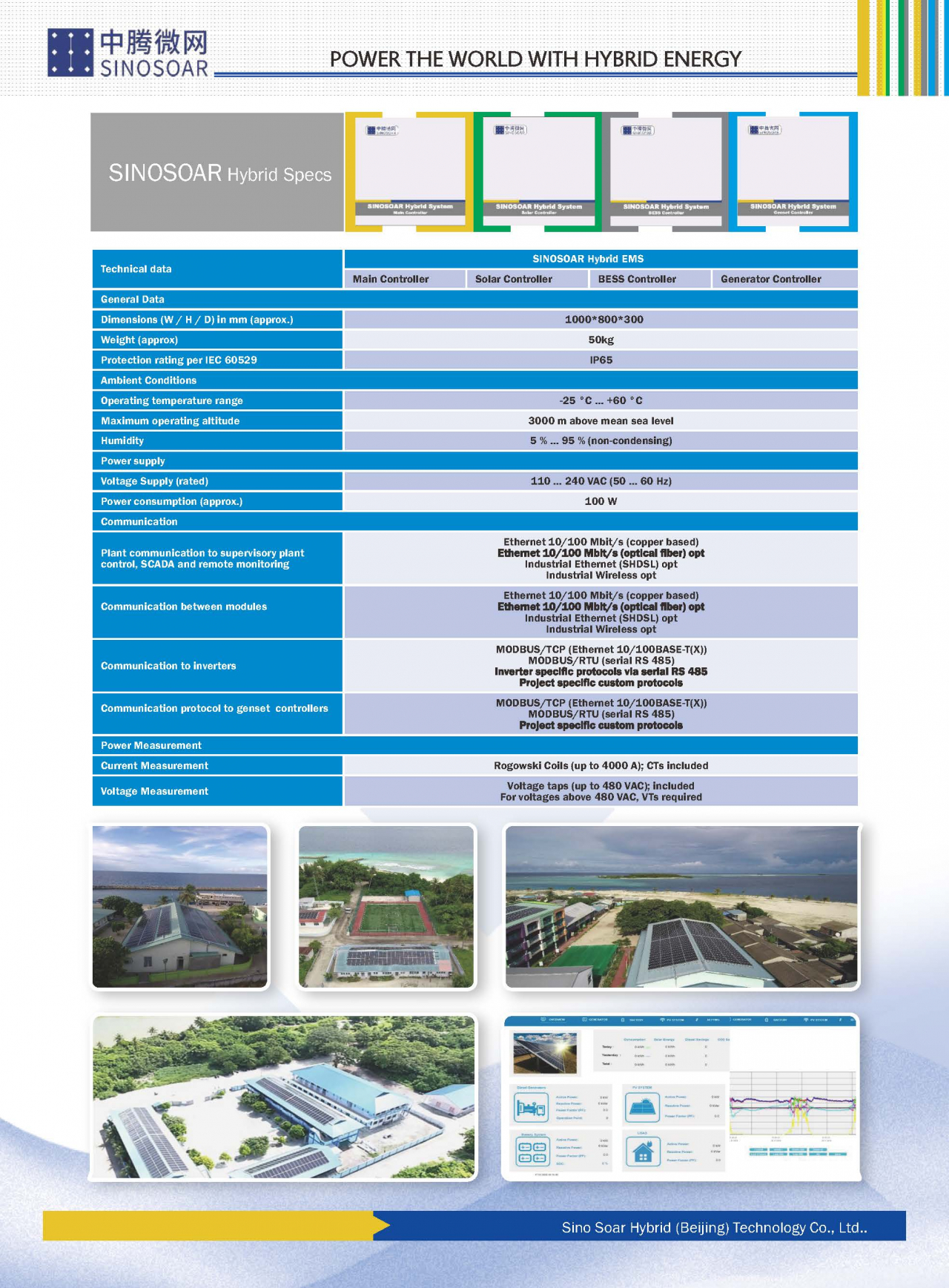 2. SP30H Battery Inverter
SINOSOAR SP30H is a multifunctional bi-direction inverter which is specially designed for solar hybrid system. The inverter connects battery system and utility grid, and bidirectionally converts power according to the scheduling of energy management system or configured parameters.
中腾微网数据采集与云监控平台GDP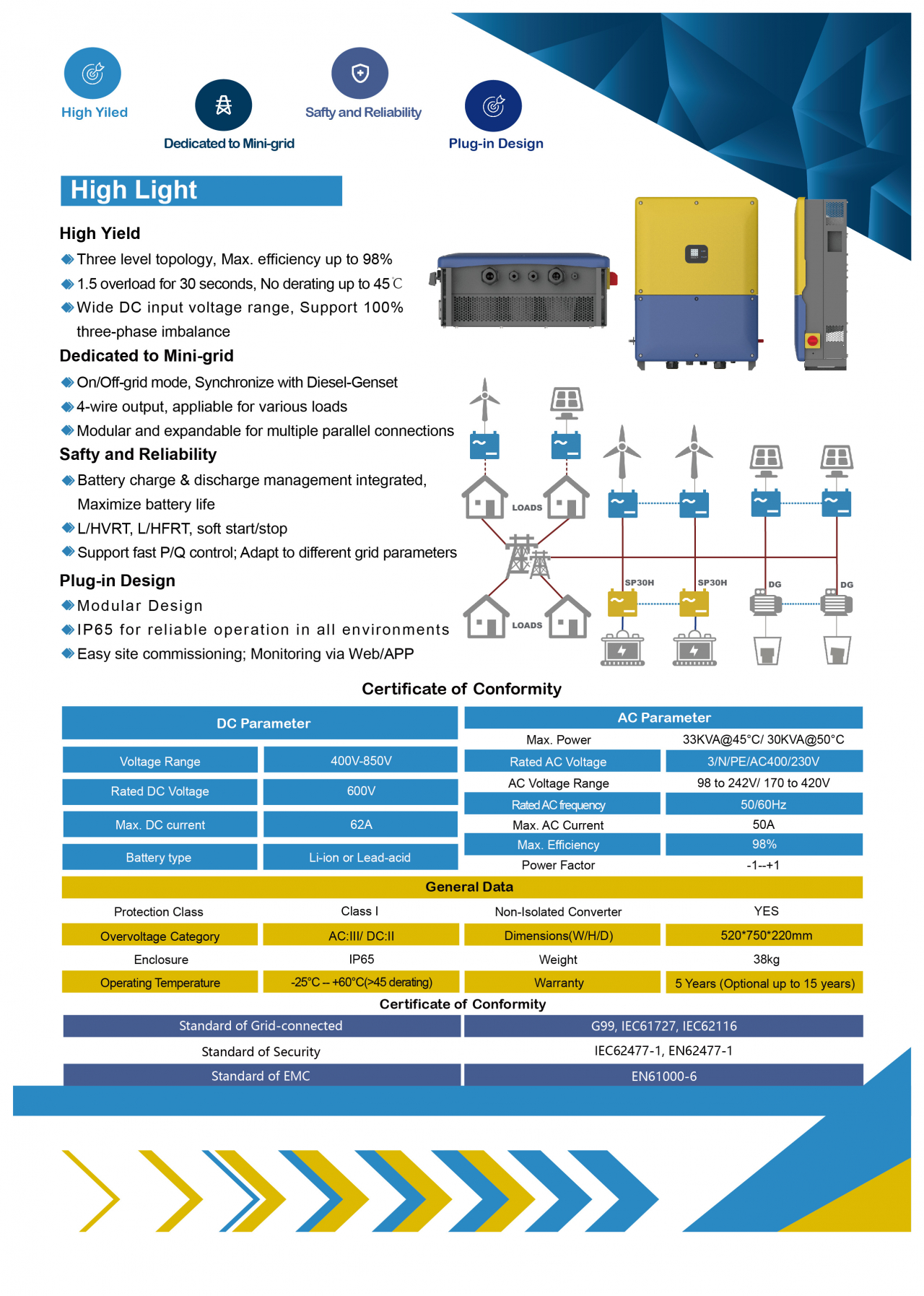 3. GDP (IoT Based SCADA)
GDP (IoT Based SCADA) is a Micro-grid information Management platform independently developed by SINOSOAR, supported by cloud computing, IOT, and other technologies. Moreover, it integrates The Vending Management System of SINOSOAR, aiming to provide intelligent monitoring, operation, and maintenance services for business owners and third-party operation and maintenance companies, as well as the full life cycle Management of global Micro-grid power stations.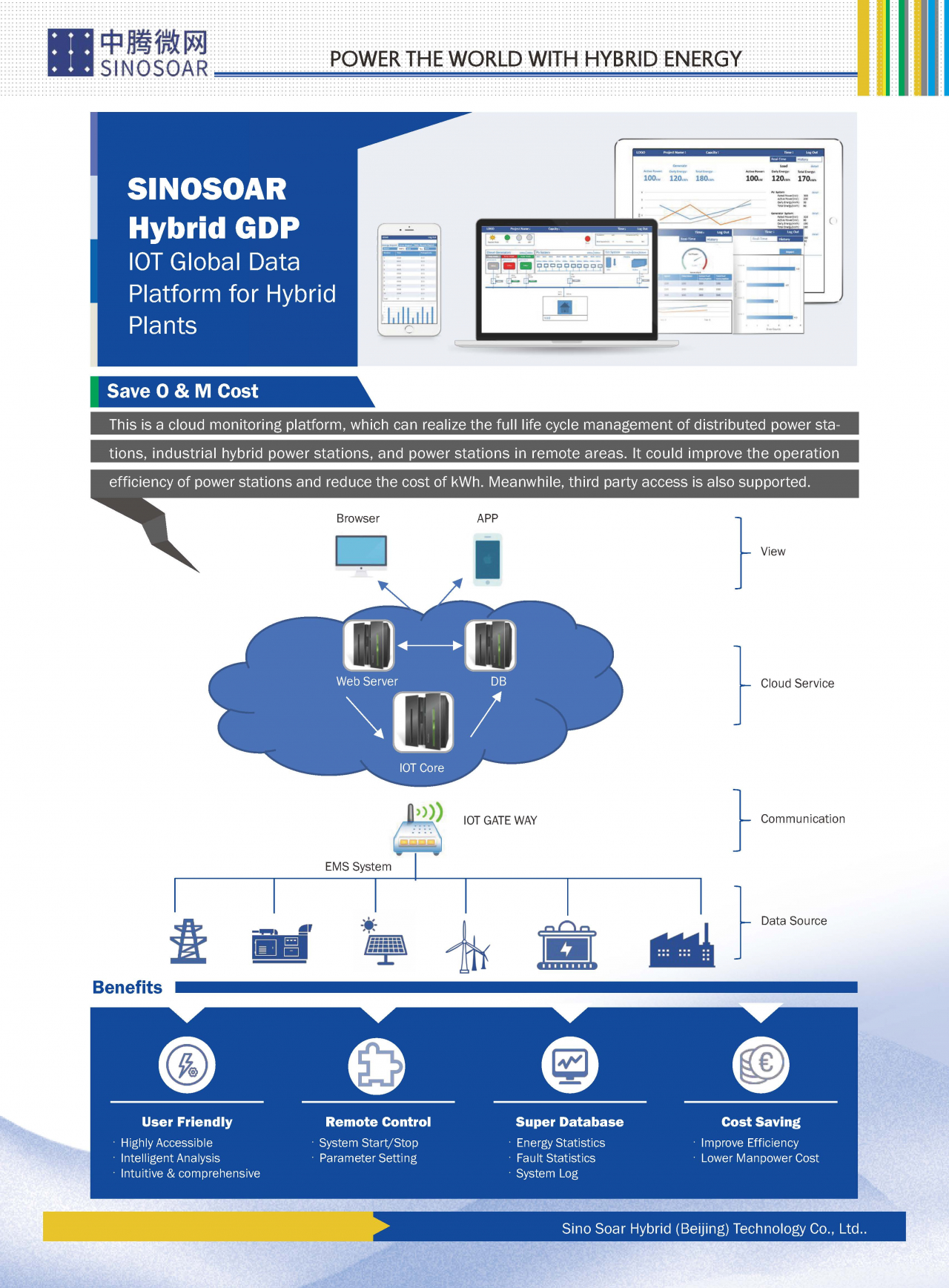 Certification




Projects


2018 Mongolia 80kWp


2017 Myanmar 583.2kWp

2019 Uganda 518.4kW

2017 Maldives 2.86MWp

2020 Mashall 4MWp